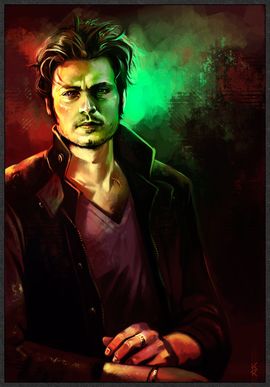 Commission for *twistedclocks

Elijah Atticus - portrait of the main character from "The Universal Eye" book series written by *twistedclocks

I had already made a portrait of Elijah about a year ago, but then Jacky and me decided he, being the main character, needed a little revamping, and he had to look a bit older than we planned at the beginning. So, I did another portrait for her, this one.
It certainly satisfies me more, also because it's closer to my current style.


TECH STUFF:
Photoshop CS + Wacom Bamboo tablet; inspired by Dan Layus from Augustana.